Clinical Innovation Council
​​

Bringing brilliant minds together to advance care for aging adults
Experienced professionals in clinical decision-making and artificial intelligence technology, the CIC is exploring and developing innovative approaches to chronic disease management centered on the whole person needs of patients.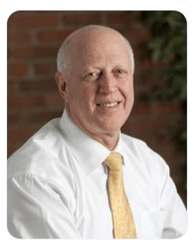 Dan McIntyre
Council Co-Chair

​
Meet Dan

Former Senior Vice President and President, Northwest Region, for Hartford HealthCare and President of Charlotte Hungerford Hospital based in Torrington, Conn. McIntyre has also served as Associate Administrator for Yale-New Haven Hospital and Executive Vice President for Johnson Memorial Hospital.

Over the course of his tenure in hospital administration, he led six Strategic Plan Development and Implementation cycles resulting in sustained improvements in Quality and Patient Safety, Financial Performance, Employee and Medical Staff Relations, Service Line Growth and Cultural Development.

A civil engineer by training, McIntyre also brings engineering and marketing management experience in high-tech markets, including aerospace, machine tool and electro-mechanical control system industries. McIntyre has been studying and applying artificial intelligence to patient care for over 20 years, including a collaboration with IBM while at Charlotte Hungerford Hospital.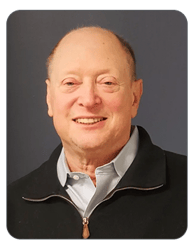 Richard Goldstein, MD, PhD
Council Co-Chair
Meet Richard

Current Chief Medical Officer for the Northeast Medical Group and Senior Vice President of Yale New Haven Health System.

Prior to that, Goldstein served as President of Central Maine Medical Group and President of the Medical Staff of Central Maine Medical Center, the flagship hospital of Central Maine Healthcare with 250 inpatient beds and a broad and robust range of services including a Level II trauma center, neurosurgery, cardiovascular medicine, vascular and cardiac surgery, a bariatric center of excellence, medical and radiation oncology. Goldstein is a former Vice Dean of Clinical Affairs and Professor of Surgery at the University of Louisville and Associate Professor of Surgery at Vanderbilt University.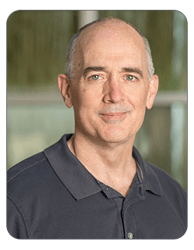 Neil Duval, MD,
Pulmonologist
Meet Dan

With a passionate interest in COPD, Duval has served as Medical Director for the Pulmonary Rehab programs at Central Maine Medical Center and Rumford Hospital and for the Pulmonary Function Labs at CMMC, Rumford and Bridgton hospitals. He is an Alpha 1 antitrypsin deficiency specialist for the state of Maine, and most recently, he served as Medical Director for the Maine Society for Respiratory Care for nearly three decades.

A veteran of the U.S. Navy, Duval practiced in naval hospitals in Portsmouth, Va. and Newport, RI before transitioning to Central Maine Medical Center, where he has continued to practice pulmonary and critical care medicine for the past 30 years.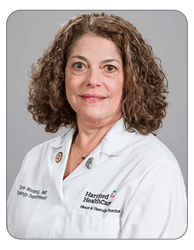 Carrie Wolfberg, MD
Non-Invasive Cardiologist
Meet Carrie

Board-certified in internal medicine and cardiovascular medicine, Wolfberg serves as current Cardiology Section Chief for Hartford Healthcare Medical Group and former Medical Staff President for Charlotte Hungerford Hospital in Torrington, CT.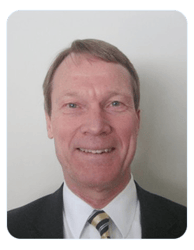 Claus Hamann,

MD, MS, FRCPC, FACP
Geriatrician
Meet Claus

Hamann's career has spanned clinical practice and teaching in academic medical centers, medical informatics and population health leadership. As a geriatrician, he values Senscio's embrace of the health complexities of older individuals through AI in combination with medical advocacy tailored to individual members. He believes the Senscio and Ibis Health approach is key to optimal function of older adults, especially ones with frailty.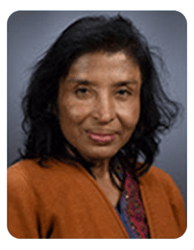 Gouri Datta, MD
Psychiatrist
Meet Gouri

Datta currently sees patients at Beth Israel-Lahey Hospital Medical Center, where she is a Staff Psychiatrist, and serves as Consulting Psychiatrist for the Tewksbury Hospital Department of Public Health. Over the course of her 40-year career in medicine, Datta has practiced in a number of settings both public and private, including Seven Hills Behavioral Health and Addictions Treatment & Methadone Services in New Bedford, where she served as Medical Director.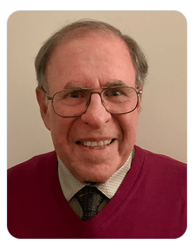 William Handelman, MD
Nephrologist
Meet William

William served as Chairman of Medicine and Medical Staff President at Charlotte Hungerford Hospital, as well as Waterbury and St. Mary's Hospitals in Waterbury, Conn.

A fellow of the American College of Physicians and named one of Connecticut's top docs by Connecticut Magazine, Handelman has held faculty appointments at the University of Colorado, University of Connecticut School of Medicine, Quinnipiac University and St. Joseph's College. He serves on the executive committee of the Connecticut State Medical Society IPA, and is chairman of the Quality Committee. He received his medical degree from Downstate Medical Center-SUNY and completed his internal medicine residency at Bronx Municipal Medical Center, followed by training in nephrology at the University of Colorado Medical Center.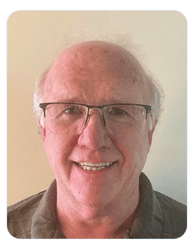 Joe Campione
Council member
Meet Joe

For more than three decades, Campione has brought expertise in policy setting, project management, budget control, process improvement and program and business development to a variety of health care settings providing support for mental health, addiction and substance use disorders.

He was Co-Founder and Practice Manager for the Center for Psychiatric Medicine, PC, in Lawrence, Mass, where he continued as Regional Director after the practice's acquisition by Column Health in 2020. Most recently, Campione served as Site Manager for Mass General Brigham Community Physicians' Bridge Clinic, which was recognized in 2022 with a MGB Team Pillar of Excellence Award.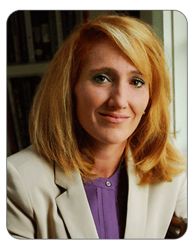 Ami O'Grady
Director of Ibis Services
Meet Ami

Ami O'Grady is a registered nurse with Senscio Systems, working "behind the scenes" to review and analyze Remote Physiological Monitoring (RPM) data for the Ibis Program. Ami collaborates with Ibis Member Advocates and Chronic Care Specialists to assure the health of our members remains well managed.

Ami is a graduate of Rivier University's nursing program and has dedicated nearly 20 years to the healthcare industry. She has worked with seniors in a variety of settings as a clinical nurse, reimbursement nurse, case manager and Director of Nursing Services. From inpatient settings to community care, Ami takes pride in diligently working to promote the Aging in Place model and brings strong clinical skills and a drive for quality to Senscio Systems.


Ami is a proud recipient of the 2019 100 Top Healthcare Leaders Award, given in recognition for her contributions to healthcare. Ami has also been recognized by the LinkedIn community activation team as a Leader of Nursing for being a thought innovator and mentor to other nurses. Ami is a member of SONSIEL (Society of Nurse Scientist Innovators Entrepreneurs and Leaders) which promotes nurses as transformation agents who contribute to healthcare reform.


​Ami is also an avid volunteer within her community. She is on the board of the Chelmsford (MA) Council on Aging, chairs her town's transportation committee, and is a member of the Age Friendly Committee. In her free time, Ami enjoys spending time with her family and friends. She can also be found going for a long run, gardening and restoring furniture.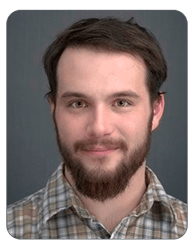 Erik Johnson
Data Scientist
Meet Erik

Beginning with the company in its early stages as a college intern during summers home from Rensselaer Polytechnic Institute, Johnson joined Senscio full-time in 2016 after completing a degree in Applied Physics with a concentration in Astrophysics. He specializes in the server-side programming of the company's databases, APIs and algorithms, as well as creating customized reports in response to requests from the broader team.

A Massachusetts native, Johnson moved to rural Maine in 2021, where he constructed an environmentally sustainable house with a keen focus on his carbon footprint, maximizing his use of renewable local resources and minimizing his use of high carbon emission products such as cement and heavy machinery.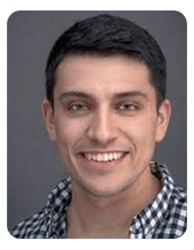 Keiron Stoddart
​Chief Technology Officer
Meet Keiron

Keiron is a data scientist with a passion for social entrepreneurship. He received his B.S. in physics from Allegheny College and his M.S. in machine learning from Columbia University. At Senscio Systems, Keiron leverages Scio and Warbler to learn the habits, identify the care gaps, and predict the adverse health events of Ibis users.

Keiron's other research includes the algorithmic detection of lies from acoustic data and the effects of temperature on the magnetic behavior of inorganic compounds.

​In his free time, Keiron can be found riding his bike, reading a book or grabbing a drink with friends.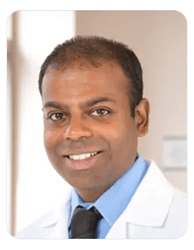 Karthik Ravindran, MD
Medical Director
Meet Karthik

Karthik Ravindran is a chronic care specialist and population health director with Senscio Systems. He works with the talented team at Senscio to help build out the chronic disease management and population health aspects of Senscio. He is also an assistant professor and adult internal medicine primary care provider at Tufts Medical Center in Framingham and Boston, MA.

He graduated with an MD from the Medical College of Wisconsin in 2010 and completed his Internal Medicine residency at Brown University/Rhode Island Hospital in 2013. He is also the Clinical Health Information System lead for the three Tufts Medical Center Community Care practices. He is also on the
board of directors and the Clerk/Treasurer of the Metrowest Healthcare Alliance the Local Care Organization servicing the Metrowest/Boston market. He is the lead for population health data and analytics at the Tufts Medical Center practice in Framingham and for the Metrowest Healthcare Alliance.
During his time at Tufts, he has spearheaded the telehealth initiatives during the COVID outbreak as well as served as the Clinical Lead for the Tufts Medicine Integrated Network, helping to identify and address clinical and population health needs.He is very interested in reducing primary care burn out. He has served on the Massachusetts Health and Hospital Association's Clinician burnout committee.


In his spare time, he enjoys playing video games, traveling, working on cars and spending time with his wife, son and daughter, not necessarily in that order.
Senscio's Co-Founders
Co-founders of Senscio, Co-inventors of the Scio™ AI framework and Co-founders of the Clinical Innovation Council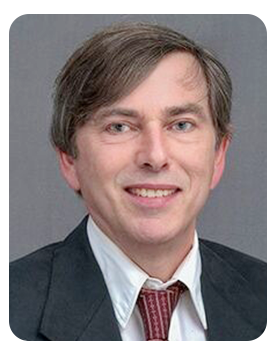 Hugh Stoddart,
PhD

(in memoriam)
Chief Scientist R&D
Co-inventor of Senscio's patented Scio framework, the artificially intelligent inference engine that contextualizes data in any domain into actionable intelligence, upon which the Ibis Health program is

built.

Hugh received his BS from Knox College (Elizabeth B. Smith Award for Excellence in Physics), his MS in physics from Worcester Polytechnic Institute (Tau Beta Pi, Sigma Pi Sigma), and his ScM and PhD in physics from Brown University (Sigma Xi)

He authored 12 papers on the electronic and optical properties of amorphous semiconductors and held four patents in the field of medical instrumentation. His areas of expertise included instrumentation, physical optics, optical engineering, electronics, data analysis, statistics, modeling of complex physical systems, programming, application development, control theory, optimization theory, neural networks, pattern recognition and image processing.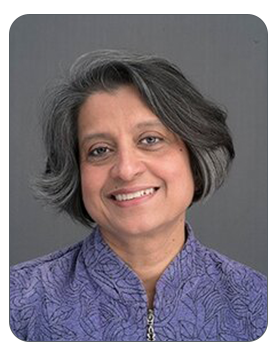 Piali De, PhD
CEO and ClC Council Founder
Co-inventor of Senscio's patented Scio framework. A recognized thought leader in digital health innovation, De is a frequent and eloquent speaker and guest lecturer at digital health summits and health care conferences, including HFMA, HIMSS, The MIT Enterprise Forum of Cambridge, Medical Development Group, MedSpeaks and Health Innovators.

Prior to Senscio, Piali, a Brown University-trained physicist, was an engineering fellow at Raytheon's Integrated Defense Systems, where she developed a system called Confluence, designed to deliver knowledge-based decision support for public safety missions, pandemic crisis, natural disaster responses, military missions and situations that require multiple organizations to analyze data simultaneously and respond in immediate unison. She is the author of many publications, three patents and one pending patent.